Recordings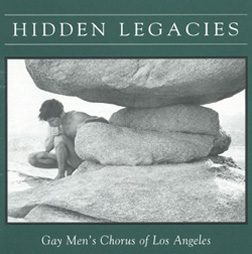 Commissioned and Performed by the Gay Men's Chorus of Los Angeles. Funded in part by the Cultural Affairs Department, City of Los Angeles.
In 1990, John Hall and Roger Bourland were commissioned by the Artistic Director of the Gay Men's Chorus of Los Angeles - Jon Bailey, to create a major choral work that responded to the AIDS crisis. Their vision was not a requiem, but an affirmation of life; a tribute to people living with HIV and to those who have been left behind. This celebrated work is a profound expression of the lives of so many, and continues to inspire hope and compassion through the beauty of music.

A cantata, which evolved into seven movements - the first two are based on the discovery of HIV infection, and the remaining are points of view from members of the chorus and the impact of AIDS on their lives. The lyrics to Hidden Legacies were written in bits and pieces all over the globe while John was traveling, and during this period he lost two of his best friends to AIDS. This experience left John even more determined to share not just his anger and frustration, but also the strength and courage that he witnessed as he said goodbye to his friends.
Photo Credit: Tom Bianchi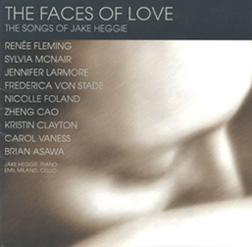 An amazing collection of witty and romantic songs from the hit RCA Victor recording featuring Renee Fleming, Sylvia McNair, Frederica von Stade, Jennifer Larmore and Carol Vaness. All songs are in their original keys.

Encountertenor (1995)
Lyrics by John Hall. Commissioned by Brian Asawa. First performance: November 21, 1995 at Wigmore Hall, London; Brian Asawa, countertenor; Melvyn Tan, fortepiano 1. Countertenor's Conundrum 2. The trouble with trebles in trousers … (Pitch can be a bitch!) 3. A Gift to Share

Song List:

A Gift to Share, Away in a Manger, Barb'ry Allen, Danny Boy, Encountertenor, He's Gone Away, The Leather-Winged Bat, My True Love Hath My Heart, Thoughts Unspoken/A Learning Experience Over Coffee, To Speak of Love, The Trouble with Trebles in Trousers, Unspoken Thoughts at Bedtime, What Lips My Lips Have Kissed, You Enter My Thoughts

Photo Credit: Jayne Hinds Bidaut